People On The Move | 11.29.12

Woman's Day, The Saturday Evening Post, The Atlantic and Uptown...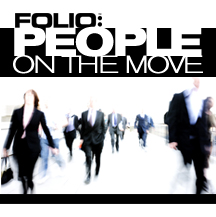 Source Interlink's Automobile Magazine has added Todd Lassa as its executive editor and Michael Jordan as senior editor. Lassa joins the magazine from sister publication Motor Trend, where he was Detroit editor. Jordan joins the magazine from Edmunds.com, where he was an executive editor.
UBM plc has appointed Adrian Barrick as its chief content officer. Barrick previously served as group director for UBM's Property & Construction Media.
Stephen C. George has been named editor-in-chief at Discover magazine. George was serving as an executive editor for the Readers Digest Association Inc.

WIRED has tapped Laura Hudson to join the magazine as its culture and entertainment editor at WIRED.com. Hudson was previously editor-in-chief at ComicsAlliance, a property of AOL.
Matt Sullivan is now deputy editor at The Atlantic Wire. Sullivan was previously the Web director at Esquire.

Woman's Day has appointed Taryn Mohrman as senior editor. Mohrman recently served as lifestyle editor at Parents.

Marina Khidekel is now deputy editor at Cosmopolitan. Khidekel joins the magazine from Glamour, where she was a senior editor.

Steve Slon, editorial director for The Saturday Evening Post, will now also assume the role of associate publisher. Sloan joined the magazine in 2010 and was promoted to editorial director earlier this year.
The Atlantic has named Anne-Marie Slaughter as a contributing editor. Slaughter is also a professor of politics and international affairs at Princeton University.
Richard Rushfield has been named bureau chief at Buzzfeed. Rushfield was previously an entertainment editor at LATimes.com and West Coast editor at Gawker.
Southern Living has named Jenna Bush Hager as editor-at-large. Bush is the daughter of former President George W. Bush and is a contributing correspondent to NBC's TODAY show.

Justin Prough has been named execuitive creative director for Meredith Xcelerated Marketing's Genex business unit. Prough joins the company with over fifteen years experience building world-class brands.

Josh Rucci has been named global head of content sales at Bloomberg LP. Rucci previously served as senior director of media and broadcast at Getty Images.
Runner's World has named Suzanne Perreault as its managing editor. Perreault was formerly production director at C Lifestyle Productions. Also, the magazine has added Michele Ervin as its photo director. Ervin was previously senior associate photo editor at Popular Mechancis.
Karen Berner has been promoted to chief food editor for Reader's Digest Association's Taste of Home brands. Berner was previously the brand's food editor.

National Journal has named Ron Fournier as its editorial director. Fournier had previously served as the magazine's editor-in-chief.
Andrew Perlmutter has been named vice president of operations at Newsweek/The Daily Beast. Perlmutter was previously serving as director of corporate strategy at Atlantic Media.
Uptown has promoted Isoul Harris to editor-in-chief. Harris had previously served as the magazine's executive editor.

Condé Nast Traveler has named Nathan Lump as director of brand development. Lump joins the magazine from J. Walter Thompson, where he was director of content strategy.
Alex Nunez has been named site director at Road & Track. Nunez was formerly a senior editor of automotive at ConsumerSearch.com.
Real Simple has named Sarah Copeland as food director. Copeland authors her own food blog and has been a contributing writer for several epicurean brands.
Meet the Author
---