People on the Move | 11.10.11

FITNESS Magazine, The New York Times, Reuters, TheFix.com…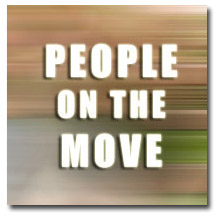 Bonnier Corp. names Steve Grune, formerly group director of sales and marketing, group publisher of the Technology Group.
At Human Events, Cathy Taylor has been named editor. Taylor comes from Orange County Register, where she served as vice president of opinion and commentary.
Wyatt Mitchell, current design director for The New Yorker, is now creative director. This is a newly created title and Mitchell will oversee all design elements for the publication.
Eric Asimov, who will continue to serve as chief wine critic and blogger at Diner's Journal, is now interim restaurant critic for The New York Times.
Dimitra DeFotis is now senior editor at Barrons.com. DeFoitis previously served as a staff writer at Barron's magazine.
The Wall Street Journal names Leslie Kwoh as a reporter. She comes from The Star-Ledger and will now be covering management and strategy.
Reuters welcomes Michelle Conlin as senior enterprise correspondent. Conlin comes from The Associated Press, where she was an enterprise reporter.
Also at Reuters, David Lindsey, former cover story editor at USA Today, joins as a Washington editor-at-large starting November 28.
Jon Walton is now editor-in-chief for Construction Digital. He will oversee content creation as well as all editorial aspects. Walton served at various nonprofits and academic firms in Washington, D.C.
At Marie Claire, Lea Goldman is now features director. Goldman previously served as deputy editor. Also at the publication, Joyce Chang joins as executive editor, and Geraldine Sealey as editor-at-large.
Kristina Lepore, former fashion assistant, is now assistant fashion editor at O, The Oprah Magazine.
Shape Magazine welcome Jennifer Beck as a nutrition editor. Beck previously served as a freelancer for FITNESS Magazine. 


Richard Lawson, former entertainment writer and television recapper at Gawker, is now senior writer at The Atlantic Wire.
At TIME, Keith Wagstaff is now a writer for Techland. Some of Wagstaff's work can be seen in publications such as The Village Voice, Newsday and The Huffington Post.
Meredith Corporation announced Patricia Lyle general manager for directive at Meredith Xcelerated Marketing. Lyle comes from Tribal DDB, where she served as managing partner.
Tanya Pai joins Washingtonian Magazine as deputy managing editor. Pai comes from Boston Magazine, where she held the assistant managing editor position.
Cece Ryan is now associate publisher, sales, at People. Ryan formerly served as national advertising sales director within the publication.
The New York Times welcomes Nicole Perlroth as tech reporter. She comes from Forbes, where she served as deputy editor. She will now be covering cybersecurity and privacy issues.
At TheFix.com, Mike Guy is named editorial director. Guy comes from Details magazine, where he was articles editor.
Dan Bova, former executive editor, is now editor-in-chief at Maxim. Bova will be replacing Joe Levy.
UBM Electronics announces Rich Pell, formerly a freelance technical editor for UBM's Audio Designline, executive editor of EDN and Designlines.
Meet the Author