People on the Move 10.16.14

TIME, Esquire, Popular Mechanics and more...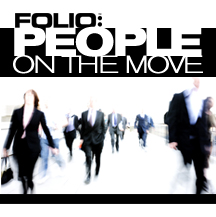 Time has made several editorial moves:
Bryan Walsh has been promoted to foreign editor. He was previously Tokyo bureau chief.
Nikhil Kumar has been promoted to South Asia bureau chief. He was serving as a senior editor for the magazine.
Aryan Baker will now move to Africa Bureau chief from Middle East bureau chief.
Claire Howorth joins the brand as books editor. She was previously in freelance.
Raphael Brion has been named editor of Bonappetit.com. He was previously an editor at Eater.com.
Thomas Houston has been named site director at PopularMechanics.com. He was previously assistant managing editor at The Verge.
John Sellers is now site director at Esquire.com. He was formerly a senior editor at Vulture.com
Doug Grinspan has been named associate publisher at WIRED. He joins the brand from Say Media, where he was vice president, U.S. sales and strategic partnership.
Sean Kelly is the new managing editor at Cooking Light. He was previously director of content and video at Sharecare. Also, Katie Barreira has been named test kitchen director. She was previously food editor at Every Day with Rachel Ray.
Benjamin Schwartz was named national editor of The American Conservative. Schwartz had been literary and national editor for The Atlantic. 
Meet the Authors
---