People on the Move | 2.9.12

Organic Gardening, POWERGRID International Magazine, The Atlantic…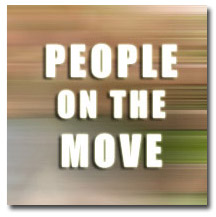 Forbes says goodbye to its executive editor Brett Nelson, this Friday, February 10. Managing editor Tom Post will succeed him. Nelson, who was with Forbes for 14 years, began as executive editor in 2008. Also at Forbes, Abram Brown is markets reporter.
Organic Gardening promoted Jeff Tkach, formerly associate publisher, to publisher.
POWER Magazine welcomed Tom Overton as gas technology editor. He will also act as editor of GAS POWER Magazine.
Bryon Turcotte is named the associate editor of POWERGRID International Magazine. He comes from Fire Engineering and Fire Apparatus & Emergency Equipment magazines.
Simply Rides debuts from Sekou Writes, formerly of UPTOWN Magazine.
Asset International named John Lee to the new role of managing director of European Operations. Lee is the founder of London-based The TRADE Limited, which publishes The TRADE, The TRADE Asia, The TRADETech Daily and thetradenews.com.
Tom Weber was appointed assistant managing editor with TIME. TIME also welcomes Harry McCracken, founder of the Technologizer, as a full time editor-at-large.
Kate Julian joined The Atlantic as senior editor. Julian was previously with Slate and The New Yorker.
Meet the Author
---