People on the Move | 03.18.10

Essence, Meredith Corp., AMI, Esquire.com, Forbes Media, more ...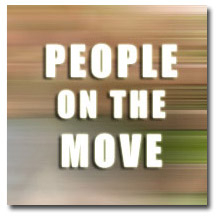 Longtime Essence magazine beauty and cover director, Mikki Taylor, has retired. Taylor joined Essence more than three decades ago. Her retirement is effective March 31, after which she will contribute to the magazine as an editor-at-large.
Meredith Corp. made a pair of personnel changes: Family Circle publisher Carey Witmer was named vice president and group publisher of the Meredith Parents Network, replacing Diane Newman, who left the company for American Media Inc., where she now serves as executive vice president and publishing director for its Active Lifestyle Group; and Diane Papazian was promoted from associate publisher of Family Circle to publisher.
In addition to Newman's appointment, AMI said Brian Gruseke was named vice president and publisher of Shape as well as director of corporate integrated sales. Previously, Gruseke served as group associate publisher of Meredith's Parents Network.
Hearst appointed Josh Peskowitz Web editor of style, fashion and grooming for Esquire.com. Most recently, Peskowitz served as fashion editor at men.style.com.
Forbes Media's senior vice president and group publisher Meredith Levien was given the added responsibility of leading print strategy and product leadership across, Forbes, ForbesLife and ForbesWoman, and will oversee Eastern region integrated advertising sales. Additionally, chief digital advertising officer Robert Pietsch now will also lead the company's product sales strategy as well as its newly-developed accountability and measurement tools on Forbes.com. He will oversee integrated ad sales efforts in the Western region.

Greg Mitchell has joined TheNation.com and will manage the site's Media Fix blog. Formerly, Mitchell served as editor of Editor & Publisher.
Time magazine announced a pair of changes to its editorial team: international editor Michael Elliot was appointed deputy managing editor, replacing Romesh Ratnesar, who left the company; and Nancy Gibbs was named executive editor.
United Business Media's Everything Channel promoted three to its management team: Dan Dignam was named executive vice president, Lisa Mackenzie was named senior vice president of sales, and Tricia Syed was promoted to vice president of online marketing and analytics.
San Diego-based The Competitor Group appointed Julia Beeson Polloreno editor-in-chief of Triathlete magazine. Previously, Polloreno served as senior editor of San Diego magazine.
St. Johnsbury, Vermont-based trade publisher Moose River Media announced three staffing changes: Sue Ravenscraft was appointed vice president of audience development and inside sales; Jeff Plaster was named publisher of Turf magazine; and Sharon Ferland was promoted to vice president of administration.
Meet the Author
---