People on the Move | 10.21.10

RDA, Time Inc., SourceMedia, Wenner Media, Vance Publishing, more ...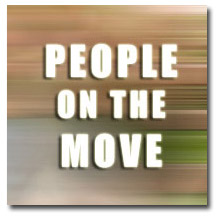 RDA Holding Co., the parent company of the Reader's Digest Association, has appointed Fredric G. Reynolds as chairman of its board of directors, replacing Norman Matthews, who is retiring. Reynolds, who served as executive vice president and CFO at CBS Corp. from 1997 to 2009, has been a member of RDA's board of directors since February.

Kenneth Fuchs was promoted to vice president of emerging platforms business development at Time Inc., and will be responsible for development of distribution arrangements for emerging digital platforms, including tablets. The position will be folded under consumer marketing's new Digital Marketing and Business Development group. Previously, Fuchs served as vice president and general manager of the Sports Illustrated Digital Group.
Rolling Stone publisher Wenner Media named Mike Porche director of retail marketing and sales. Most recently, Porche served as president and CEO of American Media Inc.'s in-store magazine merchandising and distribution unit Distribution Services Inc. Porche, who has been with DSI for more than 25 years, will remain there through the end of the year.
Firebrand Media, a Laguna, California-based newspaper and magazine publisher, appointed Christopher Schulz group publisher of its magazine division, which includes Newport Beach Magazine, Laguna Beach Magazine and Bespoke Magazine. Schulz most recently served as president and group publisher of Gulfshore Media/CurtCo.
SourceMedia promoted John DelMauro to the newly-created position of senior vice president of conferences. Previously, DelMauro served as vice president and group publisher of SourceMedia's banking group.
Scott Dadich reportedly has resigned as creative director at Wired to instead focus his efforts as Condé Nast's executive director of digital magazine development.
Vance Publishing named Tim L. Tobeck vice president and publishing director of the protein division. Most recently, Tobeck served as senior vice president and group publisher at Energy Central, a privately-owned b-to-b media company serving the utilities market.
Meet the Author
---