People on the Move | 08.26.10

Parade, Departures, Veranda, Elle Décor, Asset International, more ...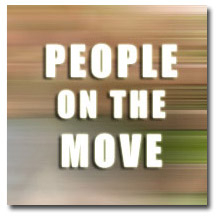 Alison Gwinn has been named an executive editor of Parade Publications. Most recently, Gwinn served as an executive editor at O, the Oprah Magazine. Her appointment at Parade is effective September 7.
American Express Publishing appointed Susan Anthony vice president of marketing and branding for Departures. Previously, Anothony served as senior vice president of communications at luxury retailer Hermes.
T: The New York Times Style Magazine named Ethel Park senior fashion editor. Previously, Park served as editor at large for Vogue.
Hearst named Jennifer Levene Bruno publisher of Veranda magazine, replacing Sims Bray Jr., who is staying on as a consultant through the end of the year. Previously, Bruno served as associate publisher of advertising at House Beautiful.
Elle Décor executive editor Michael Boodro, who has served as acting editor-in-chief of the Hachette title since top editor Margaret Russell left to head editorial at Condé Nast's Architectural Digest, officially was named editor-in-chief. In addition, Anita Sarsidi was promoted to design director, Florentino Pamintuan was elevated to creative director and Vicky Lowry will assume the executive editor title.
Alexandra Hall returned to Boston magazine as lifestyle director. From 2001 to 2005 Hall served as a senior lifestyle editor at the magazine. Most recently, she served as senior editor of Daily Candy and as editor of niche publications for the Boston Globe.
Rodale appointed Theresa Griggs as design director of Women's Health. Most recently, Griggs served as art director at Glamour.
Prevention, another Rodale title, appointed Roberta Caploe executive
editor. Previously, Caploe served as executive editor of Ladies' Home
Journal. Most recently, she worked with Source Interlink Media on "a
variety of editorial projects," Rodale says.
Stamford, Connecticut-based Asset International appointed Katherine Blackler managing editor of PLANSPONSOR Europe, a recently-launched quarterly publication. Most recently, Blackler served as editor of Reinsurance Magazine in the U.K.
Newsweek named Joel Schectman as a reporter covering business and economics. Previously, Schectman wrote for Bloomberg News, the AP and the New York Daily News.
Meet the Author
---