People on the Move | 07.22.10

AARP, Rodale, Forbes, Interweave, Summit Business Media, more ...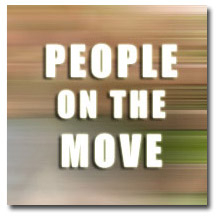 AARP has promoted Hugh Delehanty to senior vice president and editor-in-chief of AARP Media Properties. Previously, Delehanty served as senior vice president and editor-in-chief of AARP Publications.
Boston magazine named Pulitzer Prize winning writer Eileen McNamara as a columnist. Most recently, McNamara served as a Metro columnist for the Boston Globe newspaper.
Rodale has named Peter Flax editor-in-chief of bicycling and editorial director for Mountain Bike, replacing Loren Mooney, who has resigned. Previously, Flax served as executive editor of Runner's World, a role he held for three years.
Longtime Forbes magazine editor Bill Baldwin stepped down to instead serve as a contributor, columnist and blogger, and will carry the title of investment strategies editor. The change will be effective Septemeber 1.
Bonnier Corp. appointed Gay Morris Empson fashion director at Parenting
magazine. Empson will continue to serve as fashion director for sister
title Working Mother, a role she has held since November 2007.
Also at Bonnier, Chris Tauber was promoted to the newly-created position of group brand director, overseeing Islands, Caribbean Travel & Life, Destination Weddings & Honeymoons, Florida Travel & Life and Spa magazines. Previously, Tauber served as brand manager for Islands.
Essence magazine named Ellianna Placas fashion director and Tasha Turner as senior beauty editor.
Greensboro, North Carolina-based custom publisher Pace Communications named Heather Keets Wright head of digital content. Most recently, Wright served as vice president of cross network programming for Scripps Networks Interactive.
Bloomberg BusinessWeek announced a pair of personnel changes: Brad Stone was named as a senior writer in the magazine's San Francisco bureau and Devin Leonard was named a staff writer.
The media division of Summit Business Media appointed Dave O'Neil as group publisher of its Life & Health Group. Most recently, O'Neil served as CEO and VP/group publisher at CK Media.
Loveland, Colorado-based Interweave appointed Derek Lawrence to the newly-created position of director of retail sales. Prior to joining Interweave, Lawrence served as a publisher at Fulcrum Publishing.
Rich Nass was appointed director of content for medical device brands at Canon Communications. Previously, Nass served as director of media and content at the EE Times Group.
Meanwhile, the EE Times Group announced that Ron Wilson rejoined the company as director of content and media, replacing Rich Nass. Wilson held several editorial positions at EE Times from 1991 to 2006.
Canon Communications also announced  several staffing changes surrounding its Nutritional Outlook brand: Patrick Lundy, a senior group publisher at the company, is also taking on publishing leadership for Nutritional Outlook; sales manager Tim Baudler was promoted to associate publisher; Beth Berner was named account executive; and Robby Gardner was appointed assistant editor.
American Express Publishing appointed Ryan Manville to the newly-created position of vice president of the Corporate Research & Insights Group. Previously, Manville served as vice president of American Express Business Insights. In addition, the company also hired Joe Kosta to serve as director of Corporate Research & Insights.
Harvard Business Review editorial director Justin Fox expanded his role to oversee Harvard Business Review Press' editorial program for book publishing.
Hearst appointed Meredith Rollins executive editor of Redbook magazine. Most recently, Rollins served as executive editor at Lucky.
Meet the Author
---