People on the Move | 07.01.10

Ziff Davis Media, Uptown, OK!, Bonnier, Newsmax, Metrocorp, more ...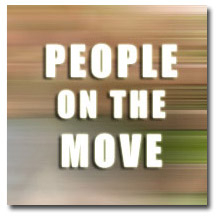 Ziff Davis Media—which recently was acquired by former Time Inc. news group digital president Vivek Shah and Great Hill Partners—has appointed a pair of senior vice presidents: Anurag Harsh, who has held business development leadership positions at CNN, CBS and IDG, was named SVP of business development; and Bennett Zucker, who most recently served as an independent consultant but has held management positions at a number of advertising technology companies, was named SVP and general manager of data solutions.
Uptown Media Group named Henry Watkins publisher, overseeing sales and marketing functions across the Uptown Magazine brand. Watkins, who formerly served as vice president of sales and partner at Voyages N. America, replaces Jocelyn Taylor, the previous publisher.
OK! magazine has added four new members to its sales team: Christine Kauffman was named executive director of beauty and fashion/retail, Matthew Bondlow was appointed executive director of consumer products, Maria Coyne was named Florida/Mexico sales representative and David Sauter was appointed Detroit sales representative.
Bonnier Corp. group publishers Gregg Hano and Eric Zinczenko both added the title of vice president to their roles. Hano will oversee Popular Science, Science Illustrated, Sound + Vision, Popular Photography and American Photography. Zinczenko will manage Field & Stream, Outdoor Life and Shot Business.
Newsmax Media appointed Shellie Terry Benson deputy managing editor of Newsmax magazine. Most recently, Benson served as executive editor of Gulfshore Life, which was recently sold by CurtCo Publishing to its former owner, Dan Denton.

Larry Platt reportedly is leaving Metrocorp as editorial director and longtime editor of Philadelphia magazine. Philadelphia's executive editor/online editorial director Tom McGrath will serve as the magazine's interim editor.
The Hollywood Reporter expanded its sales team with two hires: TV Guide Magazine Western regional sales director Elisabeth Deutschman was named national sales director for TV and Victoria Gold, who most recently served as vice president of advertising sales at TheWrap.com, was appointed national sales director for Film.
Time Inc. appointed Catherine Hong executive editor of InStyle, replacing Leonora Wiener, who recently left the company. Previously, Hong served as online director at W magazine.
Penton Media named Andrew Schmolka senior vice present and general counsel. Most recently, Schmolka served as co-founder, COO and general counsel of financial research and analysis firm OCE Interactive.
Reader's Digest Media named Jacqueline Majers-Lachman vice president of marketing and brand development. Majers-Lachman, who served as director of creative services and marketing for Better Homes and Gardens from 2003 to 2006, most recently ran her own marketing, promotions and branding company.
The New Republic appointed Rachel Morris to managing editor. Most recently, Morris served as articles editor at Mother Jones.
Targeted Media Inc., a division of Time Inc., named Deborah Kurtz as an account manager, representing the New England region. Previously, Kurtz served as senior account manager.
Meet the Author
---