People on the Move | 03.31.10

Parade, TheAtlantic.com, TV Guide, Star, more ...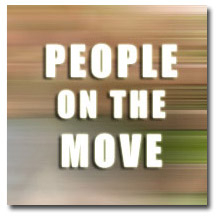 Former Reader's Digest vice president and group publisher Tracey Altman has been named senior vice president of food development at Parade. Altman left Reader's Digest late last year as part of a restructuring.
The Atlantic named John Jameson Gould to the newly-created position of deputy editor of TheAtlantic.com. Most recently, Gould served as managing editor of U.S. politics and policy site Washington PowerMap.

Lori O'Connor was promoted to publisher of TV Guide magazine. Most recently, O'Connor served as advertising director.

Nick Matarazzo is returning to Hachette Filipacchi Media U.S. as CEO of its Jumpstart Automotive Group. Matazazzo left the company last summer as executive vice president and group publishing director of the Men's Enthusiast Network. In his new role, Matarazzo replaces Dillon McDonald, who will be leaving the company.
Star Magazine named Annabel Vered senior executive editor. Previously, Vered served as executive editor at In Touch.
Futue US appointed Marty Cortinas editor-in-chief of the recently-launched World of Warcraft Official Magazine. Formerly, Cortinas served as a managing editor at Wired.com.
Meet the Author
---