Penton 'Will Never Again' Be Dependent on Print Advertising

CEO says trade publishers need 'full array' of media campaigns to survive.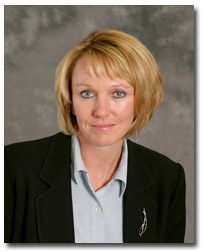 The outlook for b-to-b advertising revenue for 2009 hasn't been looking great. Earlier this month, American Business Media said the economic recession could force advertising revenue in the b-to-b space down 19 to 22 percent in 2009. That's after revenues plunged 13.1 percent during the fourth quarter of 2008, leading to an overall slide of 7.3 percent.
So, the need for integrated packages is greater now than ever, right? A no-brainer, even.
Today, at the SISO CEO Conference in San Diego, recently-appointed Penton Media CEO Sharon Rowlands [pictured] told attendees that print advertising in trade magazines will not recover to previous levels when the economy rebounds.
"Penton will never again be overwhelmingly dependent on print advertising as it is unlikely to return to historical highs," Rowlands said. "Advertisers have so many more choices for their marketing campaigns today—ranging from live to on-line events, a variety of electronic products, sophisticated direct marketing, etc. Offering the full array of such media will be what will distinguish the b-to-b winners from the losers in the future."
Meet the Author
---