Penton Media Could Emerge from Bankruptcy Within Days

Trade publisher's debt reorg plan to be reviewed by court on Friday.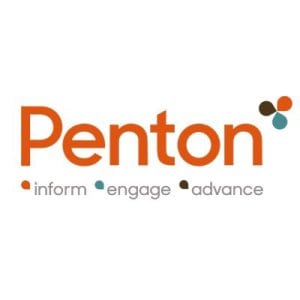 UPDATE: Court Approves Penton's Reorg Plan
A U.S. Bankruptcy Court is set to review Penton Media's pre-packaged debt restructuring plan tomorrow, March 5. The trade publisher anticipates the court will confirm the plan and, if it does, the company should emerge from bankruptcy protection "a few days after," a spokesperson told FOLIO:.
Penton filed for Chapter 11 bankruptcy protection on February 9. If approved, the plan is expected to eliminate $270 million in debt. Also as part of the restructuring agreement, Penton's equity owners agreed to inject between $38.9 and $51.2 million into the company.
According to the voluntary petitions that were filed with the court, Penton has between 10,001 and 25,000 creditors and carried more than $1 billion in liabilities. Meanwhile, the company estimated its assets to be between $500 million and $1 billion.
The documents show that Penton's revenue decreased 7.5 percent between 2007 and 2008, and 26.2 percent between 2008 and 2009. Penton said it incurred a $66.6 million interest burden as the company has not been able to eliminate its leveraged capital structure.
Penton carries $620 million in first lien debt, $266 million in second lien debt and an $80 million first lien revolving credit facility, the documents say. The restructuring plan aims to eliminate the company's second lien debt.
At the time of the petition filing, Penton's controlling stakeholders were various funds managed by MidOcean Partners (with a 50 percent stake) and various funds managed by Wasserstein & Co. (34.7 percent). Penton previously said there will be no change to the company's ownership.
Last fall, Penton hired global investment bankers Rothschild Inc. to assist with an evaluation of its current capital structure. MidOcean and Wasserstein acquired the company in 2006 for $194.2 million, plus assumption and payment of debt, putting the total value of the deal at $530 million.
The company spokesperson said Penton's board of directors also will remain intact after its emergence from bankruptcy protection.
Meet the Author
---