Penton Hires Former UBM Tech CEO

Hire of Paul Miller highlights recent past and coming future of the company.
Half of Penton's current staff wasn't there when David Kieselstein took the reins as CEO in 2012, with the company pivoting away from its traditional publisher roots. Finding the right leadership for those new lines of business—namely, digital, events and marketing services—and the new employees running them, has been critical.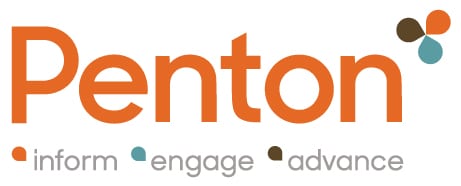 The company recently added another experienced operator to that effect, Paul Miller. The former CEO of UBM Tech left the company in September as part of a reorganization. Miller, group president of a broad portfolio that includes energy, buildings, design engineering and sourcing, and manufacturing and supply chain markets, is replacing Bob MacArthur who leaves the company after 24 years.
While Kieselstein hadn't worked with Miller before, a number of his senior staffers had. And references like those have been given a lot of weight as the company has developed new hiring practices through a period of rapid growth.
Since Kieselstein joined three years ago, Penton has added about 600 employees. Some of those additions have gone hand-in-hand with corporate acquisitions, but the rest have been done internally, without using headhunters. Digital and social media tools aid the process, but the company's internal recruiting team has been heavily reliant on referrals.
Miller's hiring exemplified the approach.
"The DNA of who we think succeeds at Penton is very specific," he says. "We had a lot of first-hand knowledge about what Paul's capable of doing. That gave us an increased sense of confidence about his ability to fill the role."
"Getting the right talent into the business is the most important thing we can do," he adds. "That said, you have to get strategy right first, then the structure, then you can go get the talent."
The strategy was clear and established early on under Kieselstein: Penton was changing from a traditional B2B media entity into an information services provider largely centered around digital, events and marketing services. Structurally, it adopted a matrix model to emphasize those areas of expertise and to allow for scale. In turn, that's attracted talent.
"With a shared-services environment, two things happen that allow you to recruit top talent," Kieselstein says. "One, the jobs you're creating have a much bigger scope because they're impacting the entire company, which is very attractive to [prospective employees]. And two, you can build out groups that have scale to create career development paths. If you just drop one person with a specific skill-set into a market, where do they go next? They usually leave."
Penton's retention rates have far exceeded industry norms, he says.
Miller's hiring also helps illustrate where the company will go from here.
He'll be based out of a new San Francisco office with about 20 other employees. While it's a small bureau, a West Coast home-away-from-home was becoming an increasingly important priority for Penton.
"We've basically doubled the size of our tech business [since acquiring iNet in February], and there are a ton of very important clients in the Bay Area," Kieselstein says. "The impetus [for establishing a San Francisco office] was to scale relationships we're building with tech clients, not just within our tech market, but across our entire portfolio—a lot of these technologies are part of the core infrastructure that every company needs."
With a well-defined path to success, a foundational structure to accommodate growth and the leadership in place to execute that vision, Penton is looking to its next chapter.
Meet the Author
---