Penton Hires Data Chief

Richard Stanton to take on chief data officer role, develop digital business.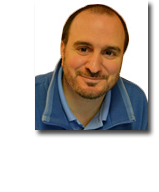 Underscoring how important data has become in a publisher's digital operation, Penton has named Richard Stanton to the newly created role of chief data officer.
Stanton, who most recently was a principal at Avagen Ventures, will join the executive committee and report to Penton CEO David Kieselstein.
"Data is a strategic asset for Penton," says Kieselstein in a statement. "Our data business is already $100 million plus and growing double digits. With a team comprised of more than 50 developers, data scientists, engineers, product managers, UI/UX, SEO and design experts in place we are committed to all aspects of data."
The company has been building out data tools with a market-specific utility, such as analytical insights on purchasing, product launches and budget analytics.
The appointment comes on the heels of a major debt refinancing and a new $715 million line of credit. In announcing the re-fi, Penton revealed its 2013 revenues are projected to be $370 million.
Meet the Author
---