Penton Folds Video Magazine

Digital Content Producer collapsed into sister title.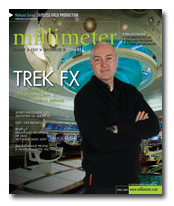 Penton Media has folded Digital Content Producer magazine into millimeter, its other video industry magazine. The merger is effective with the April issue.
The decision to fold Digital Content Producer into millimeter will "better serve the entire video production industry," a Penton spokesperson told FOLIO:. No layoffs were associated with the merger, she said.
Millimeter's frequency will increase from bimonthly to monthly and its circulation will jump from 30,000 to 60,000. Digital Content Producer, a monthly, carried a circulation of 57,000.
Penton plans to relaunch millimeter's Web site in July, the company said.
Meet the Author
---