Paul Mackler Launches Eagle Eye Expositions With Border Security Expo Acquisition

New venture starts with buy from E.J. Krause & Associates.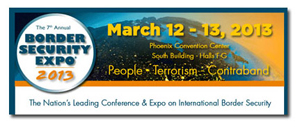 With the acquisition of Border Security Expo from E.J. Krause & Associates, events industry veteran Paul Mackler has launched Eagle Eye Expositions, the two companies announced Wednesday. Price and terms of the deal were not disclosed.
A nearly 30-year veteran of the expositions industry, Mackler was previously president and CEO of Cygnus Business Media and president of Reed Exhibitions North America.
"We like the fact that border security is a large, growing, multi-billion-dollar and sustainable marketplace of critical importance not just to the U.S., but internationally, as well. All countries are interested in securing their borders," Mackler tells EXPO magazine. "We will be working with U.S. Customs & Border Protection, our advisory board and exhibitors to continue to grow the show."
Asked why he decided to launch Eagle Eye Expositions with the acquisition of the Border Security Expo, and whether he has previous experience in border security, Mackler points to his experience with law enforcement and civil service.
"My career over 28 years has enabled me to touch 50 to 60 markets and industries related to security, including first-responder groups, law enforcement, fire safety and emergency medical services," Mackler tells EXPO. "These are just among the nearly 60 industries I have had the benefit of working with at companies like Reed and Cygnus."
At Eagle Eye Expositions, Mackler will serve as president and CEO and is backed by "a group of accomplished former tradeshow and media entrepreneur angel investors," according to the two companies' joint press release.
Edward J. Krause III, president and CEO of E.J. Krause & Associates, tells EXPO the company has "no plans on selling other events" but decided to sell Border Security Expo as part of an effort to "support an aggressive growth program with our core industries both internationally and in the U.S." E.J. Krause & Associates was founded in 1984 and produces more than 80 events in 16 countries around the world each year.
The 2012 Border Security Expo, held March 6-7 at the Phoenix Convention Center, drew 1,800 attendees from 10 countries—an increase of 21 percent from the year prior, as previously reported by FOLIO: sister publication EXPO. The 25,200 net-square-foot exhibit hall sold out to accommodate 200-plus exhibitors, a 24 percent increase from the space booked in 2011.
Meet the Author
---