Paul Jowdy Named Vice President, Publisher of Every Day With Rachael Ray

Leaves Conde Nast's Details and Details.com after five months.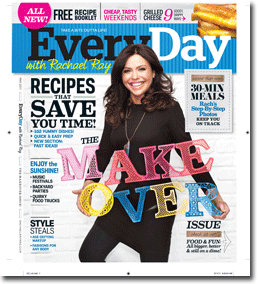 Paul Jowdy, formerly vice president and publisher at Conde Nast's Details and Details.com, is now vice president and publisher of Every Day with Rachael Ray.
Before his short stint at Details (which began in January 2011), Jowdy served as vice president and publisher of other Conde Nast's brands, Bon Appetit and Gourmet.
At Details, Jowdy had replaced Steven DeLuca, who was fired from the publication in October 2009.
Suzanna Grimes, executive VP of Reader's Digest Association and Lifestyles Communities president, says, "We are thrilled to welcome him to the team and know he will be a great partner to editor-in-chief Liz Vaccariello."
Vaccariello joined Every Day with Rachael Ray in November 2010, leaving her post as senior vice president and editor-in-chief of Rodale publication Prevention. Under Vaccariello's tutelage, EDWRR relaunched with their May 2011 issue. Changes were made in both design and editorial.
From first quarter 2010 to first quarter 2011, EDWRR saw ad pages drop by 9.2 percent, from 117.64 pages to 106.85 pages.
Details fared worse from Q1 2010 to Q1 2011, falling 13.9 percent fro 144.38 pages to 124.32 pages, according to the Publisher's Information Bureau.
Meet the Author
---