Paste Upgrades E-mail Marketing Platform

New platform leads to routine newsletter inventory sell-outs.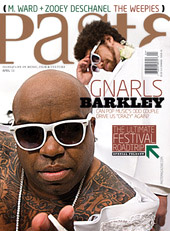 Paste, the 180,000-circ music and entertainment magazine, has overhauled its e-mail marketing platform to allow for better reporting and analysis, which has led to routine sell-outs of newsletter ad inventory.
Advertisers are not only looking for targeted marketing opportunities, but performance-based results, and Paste attributes its new e-marketing system to its success in this area.
Part of the magazine's e-newsletter model emphasizes offering targeted content to subscribers, and selling advertising around that. Being able to dig into real-time reporting features has allowed the magazine to choose the most popular content and better target its marketing campaigns. Its database of 100,000 opt-in contacts gets a weekly summary of new releases, downloads and other current news.
"We are routinely selling out of our email ad inventory a month out from newsletter delivery, something we've never consistently done," said Palmer Houchins, manager of marketing and new media, in a statement. "We can directly attribute these results to better reporting—we can now demonstrate the direct impact of a cost-effective e-mail advertising campaign as opposed to other online methods."
Short-term tactics involve activating a survey function to gather even more demographics and further drill down to reader content preferences, and a plan to segment based on ZIP code to open up geo-targeted advertising opportunities.
Meet the Author
---