Online Publisher's Association Announces New Executive Officers

AccuWeather and Slate join as new member companies.
The Online Publisher's Association (OPA) announced its incoming executive officers for the 2014-2016 term, including FT.com managing director Rob Grimshaw as chairman.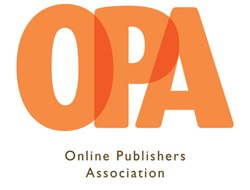 "The OPA plays a unique role for digital content companies by identifying opportunities and challenges that will benefit and connect the industry," says Financial Times' Grimshaw in a statement.
Joining Grimshaw for a two-year term is incoming secretary Krishan Bhatia, executive vice president of digital strategy and operations at NBC Universal, and treasurer Drew Schutte, executive vice president and chief integration officer at Condé Nast.
Together, Grimshaw says he and his cohort plan to work with other publishers "to develop new and transformative strategies for serving new consumers, advertisers and their agencies."
The outgoing OPA leadership team consisted of chairman John Kosner, executive vice president of ESPN digital and print media at ESPN Digital Media, treasurer Peter Naylor, executive vice president of digital media sales at NBC Universal, and secretary Jim Spanfeller, president and CEO of The Spanfeller Media Group.
 
In addition to the management transition, the OPA also announced the appointment of two new member companies—meteorology company AccuWeather, Inc. and general-interest online magazine Slate, founded in 1996.
A not-for-profit founded in 2001, the OPA membership network now reaches an unduplicated online audience of 220 million unique visitors in the United States as of January 2013, according to comScore's Media Metrix.
Meet the Author
---