Online Media Buyers are Different

The struggle to understand both sides.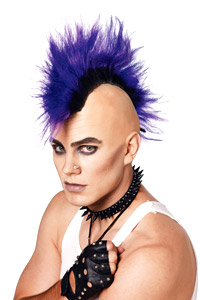 As we struggle to understand the differences between selling online and print media it is important to know that ad agencies are struggling to understand the differences between buying online and print.
The career advice column from Media Life, "Ask Rachel," recently laid out the differences while offering advice to a media buyer considering a move from buying traditional media to online media:
Given that digital planners generally earn more at the same title and experience levels that their general market counterparts, there is room to give a traditional person a raise but still bring them in and save money.

Online is very demanding, for one. You'd likely be working with multiple clients, many of them with misconceptions about the medium. So you would be teaching them as you learned, always a challenging endeavor.

Also, online undergoes constant change, day by day. You'd spend huge amounts of time simply staying up with the changes and weeding through the endless hype that comes with them.

You'd likely be doing it all, too. It's the nature of online that job functions tend to blur. You'd be strategist, planner, buyer, manager, and analyst of how the campaign served or did not serve the client's objectives.

You'd have to excel when it comes to attention to details. You'd have to have an open mind that's not afraid to undertake digesting a lot of new information very quickly. You'd have to be real good at numbers. And you'd have to be a solid communicator, explaining it all to clients and your supervisors—without a lot of wasted verbiage. You'd have to be a great negotiator.
The next time you call on an online media buyer, consider the different pressures he or she is under compared with the print people you call on right down the hall.
Meet the Author
---