NYT Magazine Poaches from Wired| People on the Move – 9.7.16

A new food director for Real Simple, a publisher leaves Elle Decor, and more...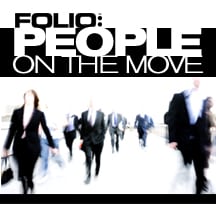 Caitlin Roper will join The New York Times Magazine in the newly created role of special projects editor. The role was created to address the various projects under the magazine's name which aren't part of its weekly publication.
"Our portfolio has grown a lot over the past two years," editor-in-chief Jake Silverstein said in a statement. "The magazine isn't just a magazine anymore. We're now involved in virtual reality, live events, podcasts, and special newspaper sections, just to name a few things. Caitlin is going to be instrumental in helping us manage this growth and execute on these exciting initiatives."
Roper will leave her position as articles editor at Wired, where she's worked since 2011. Formerly, she was the managing editor of The Paris Review.
---
Here are the rest of this week's people on the move…
Real Simple has hired Dawn Perry as its new food director. Perry returns to the brand after a stint from 2010 to 2013, which was followed by roles as senior/digital food editor at Bon Appetit, and a position as culinary content editor at the food startup Marley Spoon.
Bloomberg has named Jodi Schneider editor in Hong Kong. Schneider has been with Bloomberg since 2010, including time in Washington D.C., and Tokyo.
Barbara Friedmann is leaving her post as VP and publisher of Elle Decor. Kate Kelly Smith, SVP and group publisher, will assume business oversight at the magazine.
Politico Pro has hired Anthony Adragna, Benjamin Wermund, and Lorraine Woellert as reporters. They will cover energy, higher education, and financial services, respectively.
Amy Cosper is leaving her roles as editor-in-chief of Entrepreneur magazine and VP of Entrepreneur Media Inc.
Meet the Author
---