nRelate to Provide Recommendations for CBS Interactive Readers

Deal caps a busy summer for content discovery platform.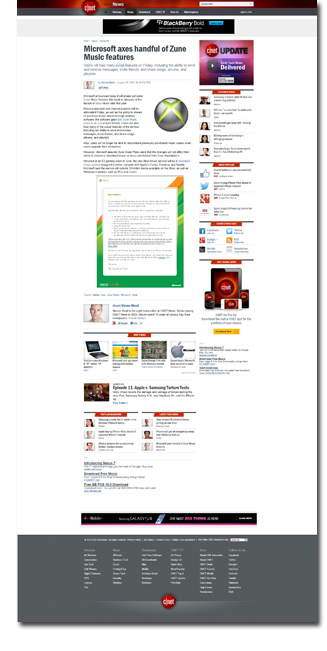 Ask.com subsidiary nRelate will now provide targeted content recommendations for the CBS Interactive Network, the companies announced Wednesday.
The move comes after nRelate was acquired by Ask.com, an IAC company, in July.
"[This summer has] been stellar," nRelate founder and CEO Neil Mody says. "The teams have been gelling really well, and as you can see, business has been booming because of it."
Along with a forthcoming acquisition of About.com by IAC's Search and Application's group, the CBS deal is expected to nearly triple nRelate's monthly ad impressions from about 1 billion to well over the 3 billion mark.
The platform brings in almost 200 new sites per day and has already seen its publishing network more than double to 50,000 since February.
While nRelate finds its basis in the blogosphere—this is the company's first foray into mainstream media—Mody believes the access to more than 30 CBS properties, including CNET, CBSNews.com and CBSSports.com, will lead to exponential growth.
"We're growing, so the first thing we are going to be working on is really scaling out and servicing our entire customer base," Mody says. "From there we'll have a lot more data. Every second of the day, we're delivering, right now, 23 clicks on our software. We're looking to get that up near 100 clicks a second. That gives us a lot more data to mine and deliver better recommendations."
For CBS, the partnership is a way to connect its audience with more content within its own sphere.
"[We create] a common resource for recommendations across their platform," Mody says. "It gives them a way to cross-pollinate traffic around their properties, which I think is really attractive."
"For example, if you're reading an article on CBSSports that talks about an athlete that also might be covered in CBSNews for something else, there's an easy way to link between those two properties. And traditionally for publishers that's been very difficult."
Meet the Author
---