Nielsen Shutters 36-Year-Old Radio & Records

Performing Songwriter, another Nashville-based title, folds too.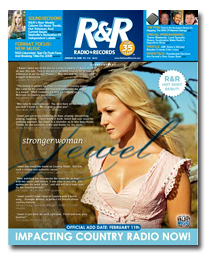 Nielsen Business Media has shuttered 36-year-old Nashville-based weekly trade title Radio & Records and its accompanying Web site. About 30 layoffs were associated with the closing.
Staffers were notified of the closing by publisher Howard Appelbaum during a "Town Hall" teleconference on Wednesday. Appelbaum said the closure was a "tough decision" but that R&R's "macro didn't work."
"The radio industry has undergone considerable consolidation in recent years," a Nielsen spokesperson wrote in an e-mail to FOLIO:. "In response, Nielsen Business Media has determined that the best way to deploy its resources in support of the industry is to consolidate its music brands."
The spokesperson said certain parts of R&R, such as airplay charts, would be folded into sister publication Billboard.
Nielson, formerly VNU, acquired Radio & Records in 2006.
The publisher Wednesday also laid off about 10 staffers at The Hollywood Reporter—the magazine's fourth wave of cuts since the beginning of the year, the spokesperson confirmed. Among the cuts were associate publisher Rose Einstein.
Another well-regarded Nashville-based music magazine, Performing Songwriter, folded this week. Founder and publisher Lydia Hutchinson said she decided to close the 16-year-old title "at its peak."
With a 55,000 circulation, the June issue will be its last.
Meet the Author
---