Niche Music Magazine Returns From the Dead

Harp founder resurfaces with new title, backers.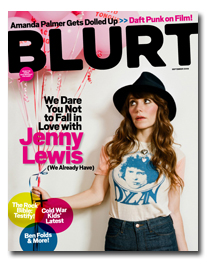 Less than a year ago, a pair of small, niche music magazines with small but devoted followings—No Depression and Harp—folded. "We never saw it coming," said Scott Crawford, who founded Harp in 2001.
But Crawford quickly regrouped to launch Blurt, a music Web site that includes a digital magazine.
Now Crawford is set to launch a quarterly print version of Blurt he says will help "brand" the Web site.
"It's sort of a new paradigm," Crawford told FOLIO:. "We've gotten to the point of wanting a physical product to help brand the site—we want it to be the 'soul' of the Web site in print."
The quarterly magazine—with nearly half the circulation (30,000) Harp had—is slated to be launched in March and carry a $4.95 cover price.
But Crawford doesn't expect it to be a huge seller at the newsstand. "The newsstand is a mess right now," he said.
Last March, Guthrie Inc., the parent company of Harp, filed for Chapter 7 bankruptcy. At the time, Guthrie CEO Glenn Sabin said Harp had struggled to become profitable since the company's purchase of the magazine in 2003.
"Unfortunately, Harp's critical acclaim never translated into sustaining commercial success," he said. "Harp's lifecycle was ill-timed with the precipitous decline of the music software industry, coupled with the consolidation of the consumer magazine newsstand business and rising paper postage costs."
Crawford declined to reveal who his investors are this time around, but said he plans to broaden the editorial approach to cover entertainment and politics, and target non-endemic advertisers beyond the record labels that commonly advertise in niche music titles.
Meet the Author
---