Niche Media Launching Magazine for Austin Market

New regional title will have a 6-issue frequency and will print 50,000 copies.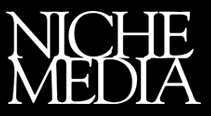 Niche Media Holdings, LLC announced that it's expanding into the Austin, Texas market with a new magazine, AUSTIN WAY. The bi-monthly title will debut with a September issue and is targeting a 50,000-copy circulation.
AUSTIN WAY joins a nationwide stable of regional titles at Niche Media, which includes GOTHAM (New York), BOSTON COMMON, VEGAS and more. This is Niche Media's first new title since it introduced MICHIGAN AVENUE (Chicago) in 2008. And this is the company's first attempt to tap into a Texas market.
The new magazine will be targeted to an affluent Austin audience, and will be strategically distributed to local thought-leaders, cultural centers, hotels and high-profile events.
"We are beyond thrilled to be going to Austin, a market that has inspired the nation with its growth over the past several years," Niche Media president and COO, Katherine Nicholls says in a release. (To quantify the growth Nicholls mentions, Austin has nearly doubled its population since 1990 and is quickly approaching one million, according to U.S. Census data.)
Speaking of growth trajectories, the company reports that it's increased ad paging and revenues by more than 20 percent in the past four years throughout its portfolio of magazines.
Meet the Author
---