The Next New Chapter for The New Republic

Two years after relaunching, company taps Guy Vidra as CEO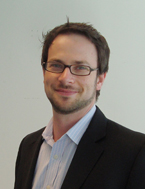 The New Republic will  be ramping up its digital game plan, as it announced the hire of new CEO, Guy Vidra. Vidra is joining the magazine from Yahoo! News, where he was general manager of a property with 60-million monthly visitors.
It was only a couple years ago when former Facebook co-founder Chris Hughes took a gamble on the almost-deceased magazine and revived it with a new image and attitude. The magazine is now on the precipice of its centennial celebration and the addition of Vidra indicates that investing and growing in and through digital will be a principal objective.
Vidra has a deep background in managing digital media. Before Yahoo!, he headed up business development at Perfect Market, a search optimization and monetization service provider for publishers. He also had a stint at The Washington Post, where he led an aggressive effort to migrate the paper onto mobile.
Like many other media companies, TNR will also look to innovate. In tandem with the addition of Vidra, the company also announced the launch of a tech investment unit–The New RepublicFund. Its purpose will be to help fund and develop emerging and innovative companies looking to thrive in digital media.
"There is rapid innovation in and around the digital media space," Vidra says in a statement. "Investing in companies that we partner and work with will accelerate our growth."
Hughes will continue to serve as publisher of the magazine and will take on the roll of executive chairman. However, he will not retain the title of editor-in-chief.
Meet the Author
---