Newsweek Taps Mobile Delivery Service for App Storefront

Urban Airship offers publishers 'in-app purchases.'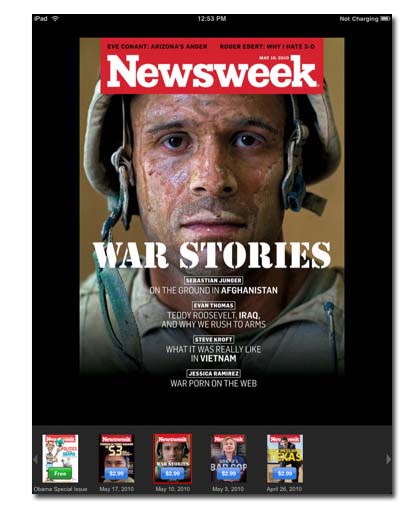 As publishers become more comfortable with the iPad apps and other mobile apps, managing distribution and back-end metrics are the next critical steps. While Apple brokers the transaction with native iPad apps, the developer still has to build the infrastructure, which includes managing IT and server infrastructure, negotiating for bandwidth and updating content.
For its iPad app, Newsweek has tapped Urban Airship, which offers a storefront for "in-app" purchases and gives the developers the ability to deliver content from directly within an application without sending the user back to the App store. In-app purchases and in-app content downloads are available with each issue of Newsweek.
Currently, Newsweek is offering a one-time fee, yet hopes to be adding a subscription pricing model soon, where Urban Airship will be managing subscription start and stop dates for each user as well as "the business rules behind access to magazine issues and content delivery," according Hila Dar, product director of Newsweek Digital.
With storefronts delivering content of less than 25MB, Urban Airship charges $0.05 per download. For downloads between 25MB and 150MB, the price increases to $0.10 per download. (For transactions greater than 150MB, the publisher needs to contact Urban Airship.)
"We may explore using this model for other app features," says Dar. "We're really looking forward to implementing the subscription models. Hopefully, we can pursue an auto-renew feature in the future. Currently users will have to manually renew, due to Apple limitations and tying in push notifications would be a great usage driver as well."
Meet the Author
---