Newsweek Staffs Up for Election Run

Daily Kos founder, Hardball producer tapped for 2008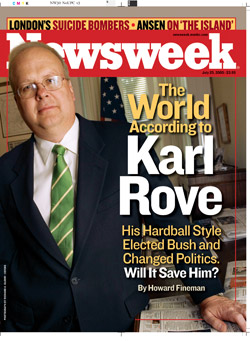 With the 2008 presidential election now (finally) less than a year away, Newsweek has tapped a pair of political media players that will figure prominently in shaping the magazine's election year coverage.
Markos Moulitsas, the founder and publisher of dailykos.com, will become a Newsweek contributor "offering occasional opinion pieces to the pages of the magazine and to Newsweek.com," Newsweek editor Jon Meacham announced on Monday.
Also on Monday, the magazine announced that veteran television producer Tammy Haddad, formerly an executive for Hardball with Chris Matthews and vice president at MSNBC, will serve as a "consulting executive producer," overseeing the production of political video for Newsweek.com, including "candidate interviews, roundtables, convention coverage and other special projects throughout the political season."
At MSNBC, Haddad had led political and election coverage in 2004 and 2006 for the network.
Said Deidre Depke, editor, Newsweek.com: "Political coverage is at the center of Newsweek's daily journalism. We're marshalling all of the magazine's political muscle to create a must-read politics site."
Meet the Author
---