Newsweek to Release Kindle Books

Biographies of candidates—culled from mag's coverage—to sell for $9.99.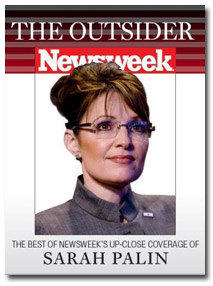 Newsweek will release a collection of its election coverage as an e-book series for Amazon's Kindle electronic book reader, the companies announced Monday.
Newsweek is the first magazine to publish a collection of coverage as an e-book on Kindle, Amazon says. The collection, packaged as biographies of the presidential and vice presidential candidates, includes archived reporting and commentary from Newsweek's coverage of the race.
The books—entitled "Mr. Cool," "Mr. Hot," "The Insider" and "The Outsider" for Barack Obama, John McCain, Joe Biden and Sarah Palin, respectively—will be released October 15 and will sell for $9.99.
"We have reported deeply and written searchingly about these candidates," Newsweek editor Jon Meacham said in a statement announcing the partnership. "The Kindle platform has created the opportunity to give readers something with the breadth of a political biography, but with digital immediacy."
The print version of Newsweek came under conservatives' fire last week—not for its critical cover story on Palin, but for the cover itself.
Andrea Tantaros, a Republican media consultant, told Fox News (and later CNN) that she is outraged over the cover because Newsweek opted not to retouch Palin's photo.
"This cover is a clear slap in the face at Sarah Palin. Why? Because it's unretouched," Tantoros said. "It highlights every imperfection that every human being has, but we're talking unwanted facial hair, pores, wrinkles."
Meet the Author
---