Newsweek Publisher's Credit Rating Downgraded

S&P, Moody's lower WaPo's outlook to 'negative' from 'stable.'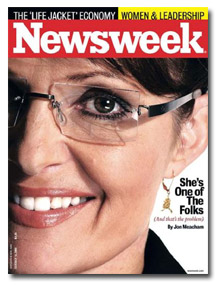 Citing revenue declines in its magazine and newspaper businesses, ratings service agencies Standard & Poor's and Moody's downgraded their ratings outlooks Monday for Newsweek publisher the Washington Post Company from stable to negative.
Moody's confirmed WPC's long-term corporate credit rating as A-1 and its short-term rating as Prime-1. S&P's confirmed ratings were A+ and A-1, respectively.
A WPC spokesperson was not immediately available for comment.
According to S&P credit analyst Emile Courtney, the outlook revision reflects "a pace of EBITDA declines" in the company's newspaper and magazine segments that "moderately weaken" the company's business diversity. In a statement, S&P said that continuing economic factors could "meaningfully exacerbate" ad revenue declines, causing the company to absorb losses in those segments.
WPC stock closed Monday at $322.41, down 28.09 percent from the previous close. The publisher reported a first half 2008 net income of $36.5 million, plummeting 73 percent from $133.2 million during the same period in 2007. The magazine publishing division posted $116.1 million in revenue, down 14 percent from $134.7 million during the first half of 2007.
Last month, WPC purchased Foreign Policy magazine from Washington, D.C.-based Carnegie Endowment for International Peace. Terms of the deal were not disclosed. Meanwhile, Newsweek's ad pages fell 16.8 percent through the first 9 months, according to Publishers Information Bureau figures. Estimated ad revenue was down 24.7 percent to $237.5 million.
Meet the Author
---