Newsstand Drivers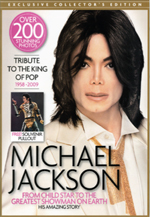 The magazine newsstand faced dramatic declines last year. Anything that helped boost sales was welcomed.
The same economic decline that stifled advertisers from spending their marketing dollars last year also had consumers pulling back from ponying up for their favorite magazines on newsstands. According to the most recent Audit Bureau of Circulations' FAS-FAX report, single copy sales fell 9 percent during the last six months in 2009 compared to the same period the prior year. In fact, of ABC's 25 best-selling newsstand magazines, only six saw an increase in single copy sales during the period.
But the free fall might have hit bottom. While the newsstand sales decline during the second half was 9 percent versus the same period in 2008 (remember, a lot of titles that were reporting sales in 2008 ceased publishing by 2009), the rate of decline between the first half and second half of 2009 was only 1.5 percent.
The slower newsstand blood drip has been precipitated, in part, by big interest in commemorative issues. Arguably the most relevant example of this in recent months resulted from the untimely death of pop music legend Michael Jackson, as news, music and celebrity magazines rushed to publish their own commemorative issue. Rolling Stone published one. So did American Media Inc. and Johnson Publishing. Bauer's In Touch (800,000 rate base) and Life & Style (400,000 rate base) sold an estimated 1 million copies and 600,000 copies respectively. (Note, neither was a commemorative issue, but featured Jackson on the cover). OK! (800,000 rate base) sold more than 700,000 copies of its controversial Jackson issue which featured a photo of Jackson lying on a hospital stretcher.
We also saw TIME and Newsweek publish commemorative issues following the death of longtime Massachusetts Senator Edward "Ted" Kennedy last summer. TIME further capitalized on the opportunity by publishing a 112-page commemorative book: Ted Kennedy: A Tribute. It hit newsstands in September with a $13.99 cover price.
And while new publications historically have been the lifeblood of the newsstand, just six newly-audited publications launched in the second half last year—of which only three had significant newsstand sales. One of those, of course, was Hearst's Food Network, which debuted with near record sales of 358,000 per issue.
VITAL STATS: The rate of decline between the first half and second half of 2009 was only 1.5 percent.
BACK TO THE 2010 FOLIO: 40 MAIN PAGE 
Meet the Author
---