News Corp. Buys Hearst's Skiff; Invests in Steve Brill's Journalism Online

Brill: Investment marks last puzzle piece of financing.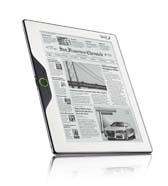 Media giant News Corp. has announced a pair of major investments.
The Wall Street Journal and New York Post publisher has acquired Skiff LLC, an e-reading platform for magazines and newspapers that was incubated by the Hearst Corporation. Financial terms of the deal were not disclosed.
Separately, News Corp. also has made an investment in Journalism Online, which through its Press+ service aims to restore the ability of online media companies to charge for the content. "This completes the last piece of our puzzle in terms of financing," Journalism Online co-founder Steve Brill tells FOLIO:. "This gives us all the runway we need to get past launch and break even."
More importantly, Brill says, is the partnership with a company that has been one of the leading organizations advocating the value of content and the idea that readers online should pay a "modest" portion of that value. "Now we all together can begin to turn this business model around," Brill says.
Terms of the investment also were not disclosed. As a minority stakeholder, News Corp. will have a seat on Journalism Online's board of directors.
In association with the investments, News Corp. named Jon Housman president of the company's digital journalism initiatives. According to Jon Miller, News Corp.'s chief digital officer, the acquisition of Skiff and investment in Journalism Online will "serve as key building blocks in our strategy to transform the publishing industry and ensure consumers will have continued access to the highest quality journalism."
News Corp. also is a member of Next Issue Media, a partnership including Time Inc., Meredith, Hearst and Condé Nast that is working toward the creation of a digital content production service and storefront. The initiative is headed by former Time Inc. executive vice president John Squires.
Meet the Author
---