New Data, Insights Tools from Penton's New Hope

Company leverages existing resources to launch new info products.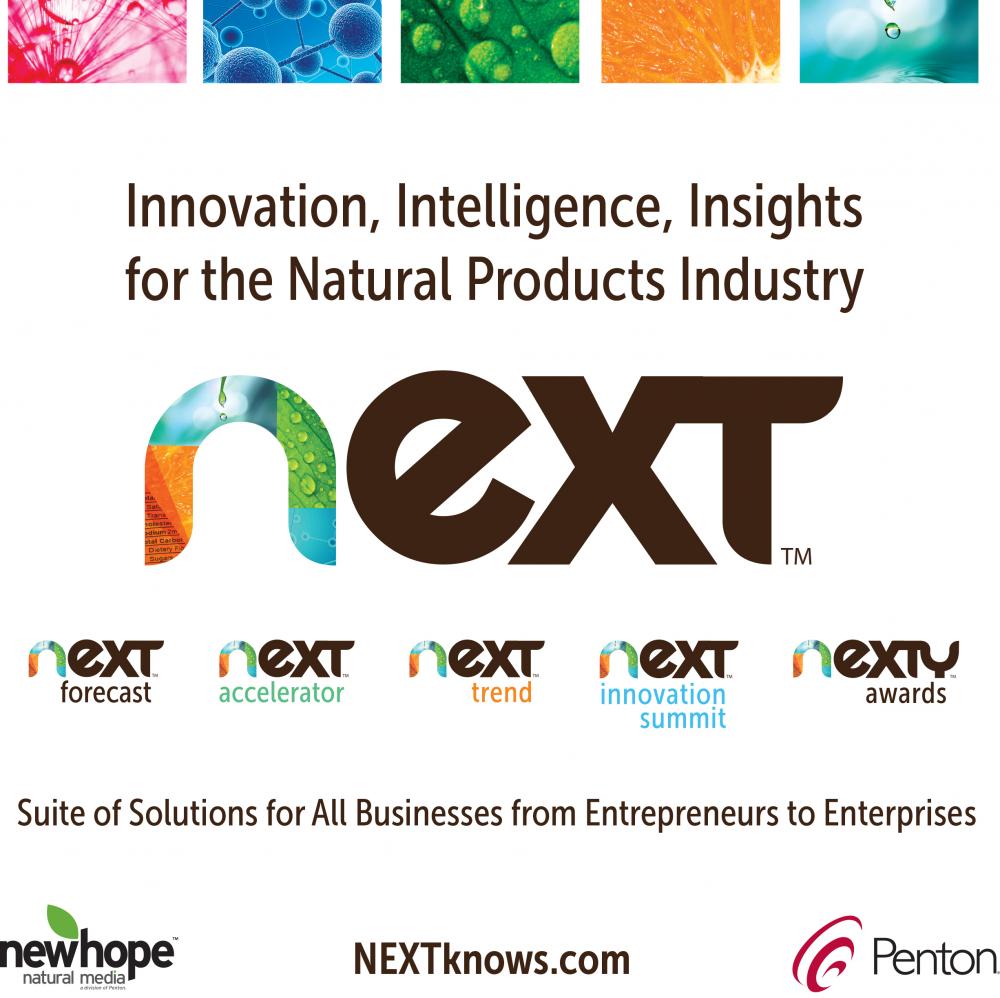 Penton's New Hope Natural Media is unveiling data and insights subscription tools as it tries to reach new entrants into the natural products market and deepen engagement with existing players.
The company has launched a manufacturer incubator resource, Next Accelerator, and a predictive marketing tool, Next Trend, as part of its insights-focused Next portfolio.
Next Accelerator is aimed at giving entrepreneurial manufacturers with minimal knowledge of the industry practical advice and a database of supplier information, while Next Trend assesses new products before they've hit the market, offering forecasts on potential marketing targets and growth potential.
In both cases, New Hope is leveraging both its relationships with experts and its existing content. The company even had some of the data collection capabilities in place, though they had to be enhanced for this project.
"This has been happening in an anecdotal way for years," says Bill Tuohig, vice president and product leader for New Hope. "Companies would come to [Natural Products Expo], walk the floor, talk to various folks and try to understand what's happening. We ourselves have been doing that in the form of our [Next Forecast] for a few years now, but one of the things we heard from the market was: 'How can I quantify that?'"
The Accelerator product costs $600, while Next Trend price points will likely be determined on a custom quote basis, Tuohig says.
As a whole, Penton is upping its investment in data and insights products like these.
"The Next solutions suite perfectly represents where Penton is headed," David Kieselstein, Penton's CEO, says in a statement. "We are focused on bringing innovative new digital and data solutions to our users, and we strive for daily relevance with them. Next solutions are indispensible tools that will help our users grow their businesses."
Fred Linder, president of New Hope, says tools like the ones in their Next portfolio aren't replacements for his brand's traditional functions though-they're additions.
"We need to reduce the reliance on real estate sales—buttons, banners, pages, ads and booth sales—but the key word is 'reduce,'" he says. "We are not getting out of that business. Those are good businesses for us."
"I do believe though that we need to diversify," he adds. "I don't think this is an 'or.' For the New Hope franchise, it's an 'and.'"
— 
Meet the Author
---