Network Communications Defaults, Enters Debt Restructuring Negotiations

Local real estate publisher looking to renegotiate its balance sheet.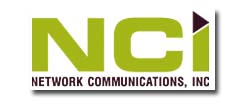 Lawrenceville, Georgia-based Network Communications Inc. has defaulted on an interest payment and is now actively attempting to renegotiate is balance sheet with its stakeholders.
Chairman and CEO Dan McCarthy tells FOLIO: that the company missed its June 1 interest payment on its 10-3/4 senior notes due 2013, effectively triggering a default. NCI has been in discussions with its lenders for several weeks, according to McCarthy.
"Our goal in the restructuring is to de-lever the balance sheet and we're in negotiations with our creditors," he says.  McCarthy declined to comment on the specifics of the negotiations, particularly on how much NCI is aiming to reduce its debt.
NCI says it has obtained an agreement from its lenders permitting the company to have continued access to and use of its operating cash. The company says it expects to have sufficient cash on hand to fund normal operations during the negotiation process.
According to CFO Gerry Parker, NCI currently carries $295.6 million in outstanding debt. The company's most recent financial statement filed with the SEC says NCI reported a net loss of $10.5 million through its fiscal third quarter (period ended December 6), compared to a loss of $83.4 during the same period the prior year. Revenues were $105.1 million, a decline of 24.2 percent.
Earlier this year, McCarthy and Parker signed new five-year contracts with the company.
NCI was acquired by Court Square Capital Partners in January 2005. NCI's assets include Apartment Finder, The Real Estate Book, Mature Living Choices, New Home Finder, Unique Homes, New England Home, Mountain Living and Atlanta Homes & Lifestyles.
Meet the Author
---