NBC and Cosmo Teaming Up for Small-Screen Drama

Editor-in-chief Joanna Coles set to executive produce.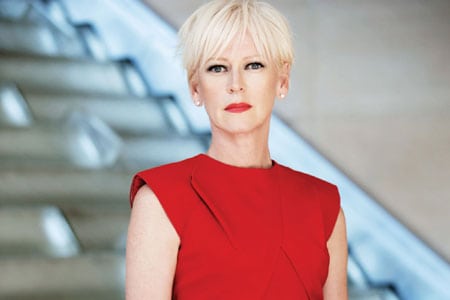 It has been reported that NBC is teaming up with Cosmopolitan to create a new scripted series. The show will be based on the lives of the writers, editors and executives at the brand. Cosmo editor-in-chief, Joanna Coles will serve as executive producer.
With Coles' full involvement, the former editor of Marie Claire is the inspiration for the fictional series.
As with Cosmo's readers, the characters' struggles involve balancing family with career, finding your identity and, according to the logline, "having the most mind blowing orgasms," Variety reports.
Writer, Sarah Watson brought the untitled Universal Television project to light. She's under an overall deal with the studio and was an executive producer on NBC's "Parenthood." Watson will also serve as an executive producer on the Cosmo show.
The drama is not the first Cosmo-based series to be developed by NBC. Last year, writer/director Lesley Headland wrote a comedy script, inspired by the women's magazine. Coles produced that project as well.
The new script is in potential development for the 2016-17 season and will be co-produced by Holly Whidden, director of editorial brand strategy for Hearst Magazines.
Meet the Author
---