On the Nature of Technology Transitions

Why we're obsessed with this debate about "print's death."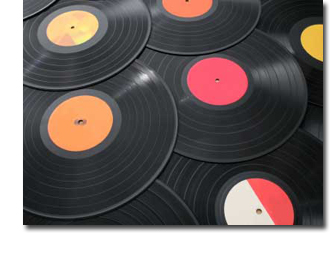 Two significant industry conferences in the last couple of weeks were dominated by the question of whether print is dead. At the American Magazine Conference two weeks ago, Ben Horowitz, co-founder, Andreessen Horowitz, said this:
"Babies born now will never read anything in print. At the same time, people in their 40s and 50s will never stop reading print. Face the reality that print will eventually go away."
(You may recall that Mark Andreessen and some college classmates invented the browser that became Netscape in 1994.)
Similarly at the AMC, Jeffery Cole, director of the Center for the Digital Future at USC said this: "Some magazines will always remain in print. Especially those with strong design principles. However, the majority will see their print roots begin to completely break down by the end of the decade."
(It's worth noting that a futurist who heads "The Center for the Digital Future" would probably be fired for predicting the print business model will prevail into the future.)
In a fiery opening speech at the AMC, the new CEO of MPA, Mary Brener, said the old-line magazine industry can prevail if it has "chutzpah and balls."
"I love magazines and I believe in magazines. I believe that magazines—on both print and digital platforms—have a bright future. I am pissed that we as an industry have allowed others to hijack our story, our narrative.  A narrative that is now dismissive of print magazines."
But I say the whole definition of the argument—print versus digital—misses the point. It frames the question inaccurately. Of course we're both.
Berner also said, "We are not in the printing business. We are in the content business." That reminded me of all the times I've heard industry prognosticators describe the supposedly fatal error of the railroad industry early in the last century. Railroads thought they were in the railroad business, the thinking went, when they actually were in the transportation business.
Well, the truth is the railroads—with their thousands of miles of track and their expensive, highly specialized locomotives and heavy equipment—were in the railroad business. And railroads got superseded by better technologies in the form of cars and airplanes. That they didn't transform was not their fault. It was unrealistic to think they could. This pattern has been repeated countless times in the history of enterprise.
But: Berner is right in saying the media companies are in the content business, and as such, should not be tied to a particular distribution form.
At the other conference, the ACT III Experience at Samir Husni's Magazine Innovation Center at the University of Mississippi, the keynoter, ASME's Sid Holt, correctly said that no one really knows what the future will bring in media. Anyone who says they do is bluffing. But we do know this: Those who say print in its current form will live on, and ignores the opportunities and threats in new technologies, are playing a risky game.
There are plenty of positive statistics presented by Berner and others:
• The number of brands advertising in magazine media
has increased by 57 percent since 2009.
• Combined unduplicated magazine media audiences, 
across print and online, have increased by 4 percent.
• 91 percent of U.S. adults read magazines.
• 96 percent of adults 18-24 read magazines.
• The top driver of Web search is print magazines.
But for every stat along those lines, there are other, unclear signals:
• Magazine ad pages for the first half of 2012 are down 8.8 percent, according to PIB, following declines in consecutive prior years.
• Ad spending on magazine media is declining.
• Spending on marketers' own Web sites is dramatically increasing.
• Technologies have emerged that connect buyers more directly to sellers, meaning the role of traditional media must evolve.
At the ACT III conference, Bob Sacks said the loss of dominance doesn't necessarily equal death. But the truth is, sometimes it does equal death. New technologies frequently totally replace older ones. Has anyone bought a typewriter lately? Or a word processor? Horses supplied human land transportation for 6,000 years. They don't anymore. Have you bought an LP lately? Or film for your camera?
And transitions can take a long time. Johannes Gutenberg gets credit for inventing the printing press, but the Phaistos Disk, discovered on Crete 104 years ago, is the earliest known printed document, dating to 1700 B.C., 3,100 years before Gutenberg. Why didn't printing take hold earlier? Because the technology was not enough of an improvement on existing technologies to cause people to change.
And Nikolaus Otto built the first internal-combustion gas engine in 1866. But it wasn't't until the third decade of the 20th Century, nearly 70 years later, that cars became ubiquitous.
And you can bet that at annual horse-and-buggy conferences and trade shows for every one of those 70 years, prognosticators were insisting there would always be a role for the horse and buggy.
Bob Sacks is right. We're in an era of realignment. And realignments can take a long time. In the meantime, we can better understand our customers, innovate, iterate and reinvent our businesses before someone else does for us.
Meet the Author
---