National Geographic Renews Legal War Over Digital Archive

Lawyer: 'We'll go to the Supreme Court if we have to.'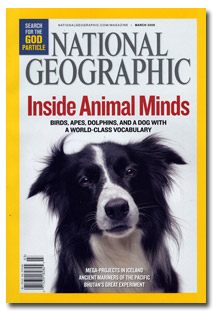 Lawyers for National Geographic were in the 11th Circuit Court of Appeals in Atlanta late last week to argue what they have been arguing for years: that the Complete National Geographic, a pioneering CD-ROM project the magazine released in 1997, does not violate the intellectual property rights of freelance photographers whose work first appeared in print.
"It's the archive that's at stake," Angelo Grima, senior vice president and deputy general counsel for the National Geographic Society, said during a panel on digital rights at the Magazine Publishers of America's Magazines 24/7 conference at the Hearst Tower Thursday. "We'll go to the Supreme Court if we have to, because our archive is that important to us."
The litigation, now entering its 11th year, has seen more twists than a John Grisham novel. The 11th Circuit first ruled in 2001 in favor of Jerry Greenberg, a freelance photographer whose work had appeared in National Geographic (in 1962, 1968 and 1971) and then on CD. Subsequent cases in the 2nd Circuit ruled in favor of National Geographic. In 2004, a Florida judge awarded Greenburg $400,000 in damages; National Geographic appealed. Last year, a three-judge panel of the 11th Circuit overruled the 2001 decision in favor of National Geographic, but Greenburg asked for—and was granted—a full court review.
National Geographic was forced to pull the 30-disc CD-ROM set off the market five years ago. Grima anticipates the court will take three to five months to come to a decision.
The New Yorker Looks On
It's a case that the New Yorker is watching very carefully. Condé Nast released the magazine's complete digital archive on DVD ("The Complete New Yorker") in 2005. Playboy and Rolling Stone released DVD versions of their own archives last year.
"There's always been this tension between what we get and what contributors retain," said Edward Klaris, Condé Nast's vice president of editorial assets and rights. Klaris pointed to columnists whose New Yorker pieces are turned into books or films. "The balance is [writers] get to exploit their work, and we do too."
"We went ahead with the New Yorker project knowing some risk," Klaris admitted. "The magazine has some very deep-pocketed contributors," but largely received their support, he said.
Grima told FOLIO: that if National Geographic was to win the latest case—and assured the ruling would hold—the company would likely update the archive to put it back on the market.
The case also has implications for other potential platforms for magazine archives—namely, the Internet. If the court rules against National Geographic in Atlanta, Klaris said, magazines would be hard-pressed to distribute their archives on DVDs in that region or, technically, over the Web—where Klaris sees digital archived versions of magazines going.
Going forward, both executives said, digital rights are clearly defined in their contracts with freelancers.
The Greenberg case bears a striking resemblance to Tasini v. the New York Times, a landmark 2001 Supreme Court decision that ruled in favor of freelance writers seeking digital rights. Greenberg's attorneys have argued that the precedent set by the Supreme Court in the Tasini case should support their client's copyright claims against National Geographic.
Meet the Author
---