'The Music Business Sucks—So Does the Magazine Business'

So why the hell am I publishing music magazines?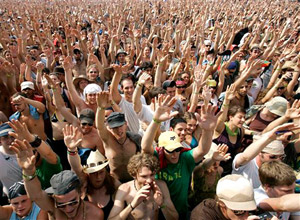 The music business sucks. At least that's what everyone tells me. You hear the same thing about the magazine business. "That's a tough business," people say.
Is there such a thing as an "easy" business? Being a pro athlete might seem easy, but try throwing a 20-yard pass with a 300-pound lineman ready to separate you from your shoes. No thanks, I was never good with pain. If I get a paper cut I call in sick.
So if I detest pain, why am in the music magazine business? (My company, Zenbu Media, publishes Relix, Metal Edge, Metal Maniacs and Global Rhythm.) It would seem to be a double whammy. Fortunately, it's not. Music is not going away and neither is the printed page. Picture yourself on the beach trying cuddling up to a great article or novel on your PC. It doesn't feel the same. It's kind of like a Stepford wife. Sure the PC is a fantastic way to connect, socialize, learn and listen but it lacks one thing. Tangibility. People flock to concerts and music festivals in record numbers to see the artists, feel the vibe and experience something real. Tangible. It is easier (and cheaper) to sit at home and watch the Rolling Stones on YouTube, but you miss the energy, the camaraderie and the feeling of true artistry.
Music has never been more accessible (legally or not). Myspace and other social networks have made it easier for garage bands to be heard. Hundreds of thousands of them. From all over the world. How do you choose what to listen to? How do you cut through the crap and find the gem? Ask the people who live for music. Those who are out every night and are never without pods in their ears.
Fortunately they write about it, too.
Meet the Author
---