Consumers Want Publishers to Prove Unsold Magazines are Recycled

Retail Conference Report: Day one.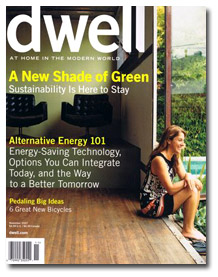 TAMPA, Florida—The Magazine Publishers of America's 2008 Retail Conference kicked off today here with about 500 attendees on hand to network and hear presentations on the state of the newsstand and retail market. And despite divergent general session topics for day one—the consumer experience at retail and the burgeoning sustainable living movement—the intangibles of consumer values, including sustainability, emerged as a common theme.
During a panel entitled "What Consumers Are Thinking About Today," J. Walker Smith, president of consumer research firm Yankelovich Partners, pointed out that consumers have moved away from solely material-oriented purchasing habits to ones where experience and values are prioritized first. "Value is not about stuff," says Smith. "It's about quality, and intangibles. Stuff is not something that consumers regard as a sign of accomplishment anymore."
Chief among the intangibles are experience and time, Smith said. "Consumers are trying to preserve their experience at retail. They still want a good experience. If you're trading off experiential elements to moderate your economic issues, you are turning off your customers," he said.
Consumer values are increasingly including an awareness of a product's impact on the environment. In a panel discussion called "Consumers, Retail and the Environment," Steve French, managing partner of The Natural Marketing Institute, noted that "consumers are becoming much more eco-conscious. There's an alignment of personal values with companies and brands." And that, according to his research, one-third of Americans are willing to pay 20 percent more for environmentally-friendly products.
Responsibility, Sustainability
French pointed out that consumers are becoming more aware of—and interested in—the magazine production process, and warned publishers not to be surprised if consumers hold them responsible for ensuring unsold magazines are actually recycled. Indeed, Dave Sherman, partner at Blu Skye Sustainability Consulting, noted that despite the efforts of publishers to convert to recycled paper content, pushing unsold copies around the system essentially cancels that out.
Subscribers to contemporary shelter title Dwell have taken a keen interest in the magazine's impact on the environment, and are literally stopping by the office to learn more about it, said president and publisher Michaela O'Connor Abrams. She says 12 to 14 people per month are given tours of the office. "Readers want an alternative reading experience with green at the core," she says. "The want to know every aspect of the business."
O'Connor Abrams added that advertisers—which make up 80 percent of the magazine's business—are just as vigilant, going so far as to work sustainability factors into the RFP process. "They expect us to walk the talk and are counting the green factors in their decision making. The want to align their brands with sustainability leaders."
Time Inc. has been monitoring its environmental impact to such a degree that it employs David Refkin as director of sustainable development. "Part of my job is risk management and promoting positive change and turning it into a business opportunity," he says, adding that the publisher buys 500,000 tons of paper from 53 mills per year.
As part of an operation-wide sustainability effort, Refkin says that the company has boosted its certified sustainable forestry paper content. Currently, 70 percent of its fiber meets CSF standards, up 25 percent from 2002. And paper is going increasingly global. "More and more of our wood will be coming from different countries," he says, noting that it's becoming important to work with countries to make sure they're following responsible foresting practices.
Meet the Author
---