MPA Cuts Seven Positions; Blames Economy

Despite down economy, MPA, ABM don't expect cuts to legislative spending.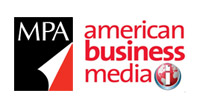 It appears that magazine associations are as susceptible as publishers to the financial woes plaguing the financial market. The Magazine Publishers of America recently cut seven positions, bringing its number of full-time staff down to 36, FOLIO: has confirmed.
MPA spokesperson Howard Polskin declined to say which specific positions were cut but said the layoffs "reflect what's going on in the economy. We have to position ourselves accordingly."
Beyond the job cuts, Polskin said the MPA hasn't determined how the down economy might affect the association's legislative spending, if at all. Looking ahead to the rest of 2008 and early 2009, Polskin doesn't expect any legislative spending cuts but said any decision "will be dependent on our needs."
Legislative affairs and personnel compensation usually dominate the association's expenditures. During the second quarter, the MPA spent $172,040 on lobbying initiatives, according to a report filed with House of Representative's clerk's office. It spent $170,000 during the first quarter. Polskin declined to say how much the association spent during the third quarter.
Legislative spending is one place American Business Media—the MPA's trade magazine counterpart—says it will not cut. "We've been preparing for a bad storm here, but our lobbying efforts will not be cut," spokesperson Gordon Hughes tells FOLIO:.
ABM spends "about $600,000 annually" on lobbying, Hughes said. That's about $150,000 per quarter.
Meet the Author
---