MPA Blitzes Congress Over Copyright Threat

House amends 'very damaging provision for the magazine industry.'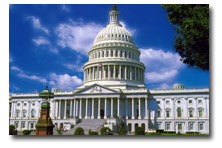 The House Judiciary subcommittee voted unanimously last week to send an amended version of a bill to the full judiciary committee, striking a section that would have changed the civil penalties for copyright infringements in compilations to allow each work in a compilation to count as a separate infringement.
In a note to members, the Magazine Publishers of America called Section 104 of the H.R. 4279 PRO-IP bill a "very damaging provision for the magazine industry." The bill would have allowed plaintiffs to collect multiple awards of statutory damages, the possibility of which, the MPA says, would likely have kept magazine publishers from putting complete editions of a magazine on DVD.
The MPA and other groups, including the Digital Media Association (representing Microsoft, Google and Yahoo) and the Printing Industries of America, have fought a vigorous campaign to remove that section from the legislation. In January, the MPA met with House and Judiciary Committee leadership to discuss the case, and last month "blitzed" key committee members' Congressional offices.
As FOLIO: first reported, National Geographic is fighting a copyright case against a former photographer in 11th Circuit Court of Appeals over the Complete National Geographic, a pioneering CD-ROM project the magazine released in 1997. In that case, now entering its 11th year of litigation, a Florida judge awarded the photographer $400,000 in damages in 2004—a decision National Geographic appealed.
The amended version of the PRO-IP bill is now under consideration by the full Judiciary Committee. The MPA says there is "always the possibility that a similar statutory damages provision could be introduced at some point in the future."
Meet the Author
---