'More People are Reading Meredith Magazines Than Ever Before'

A Q+A with new National Media Group president Tom Harty.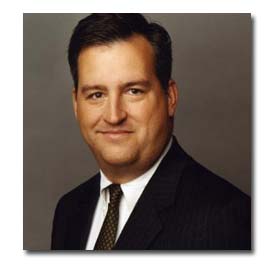 On the heels of Meredith Corp. announcing a solid fiscal 2010 and its magazine division grabbing a 12.3 percent share of the industry's overall advertising market share—the company's highest in its history—the company announced this week that National Media Group president Jack Griffin is stepping down to "pursue another opportunity."  Why he'd step down after wrapping up a turnaround-type year wasn't immediately clear. A company spokesperson said he did not know what opportunity Griffin is seeking outside the company.
But the man who is taking his place, consumer magazines president Tom Harty, has been a rising star at Meredith. The company attributes Harty [pictured] with conceiving its multiplatform sales initiative Meredith 360 and with playing a key role in the company's expansion into emerging platforms likes mobile and tablets.
Here, Harty speaks with FOLIO: about his new role at the women's magazine publisher, and what challenges lay ahead for the industry.
FOLIO: You're taking the reins as president of Meredith's magazine publishing unit at a time when the group is seeing profit growth and its market share soar to its highest point in company history. What's it like taking that seat right now?
Harty: It's both exciting and challenging.  But I think the transition will be very smooth because I was in charge of our consumer magazine operation during the period of market share gains, and we have what I believe is the best sales and marketing team in the business in place.  The real challenge will be maintaining those gains as we move to further strengthen our rate structure.

FOLIO: Meredith is making an aggressive push into "marketing services." How do you define those marketing services? What priority do they take compared to the magazines?
Harty: We take a broad view when it comes to our clients.  It's much more than just selling ad pages in magazines.  Believe me, that remains a top priority.  However, we are more concerned with helping them achieve all of their marketing needs.  And, at Meredith, we are capable of providing  most of the marketing solutions  they need right in-house, be it print, digital, video, viral, social, mobile or custom publishing.  It's a very collaborative process and we don't prioritize.
FOLIO: Meredith says its magazine industry market share has increased to 12.3 percent (up from 9.5 percent two years ago). With that in mind, what are your thoughts on the role of print in an increasingly e-publishing world?
Harty: I am a very strong believer in magazines and print advertising, and I see the e-publishing movement as complementary to our print business.  Look, more people are reading Meredith magazines than ever before in our history—some 113 million. That's up from 110 million a year ago and 100 million 10 years ago. We will certainly be a major player in e-publishing, and expect to have e-tablet editions for Better Homes and Gardens, Parents and Fitness in the market in the first half of calendar 2011.
FOLIO: What's to be said about print advertising at Meredith's magazines? Where do you see it headed for the rest of 2010, into 2011? If not from print, where is Meredith seeing the biggest growth in terms of revenue?
Harty: The economy remains a challenge for everyone. There's still a great deal of issue-to-issue and category-to-category volatility. But we do expect year-over-year growth for the remainder of CY 2010. We're working hard right now on CY2011 commitments so I'll punt on any predictions for the time being.
FOLIO: You're also credited with spearheading Meredith's Vision 2013 initiative. What can you tell us about that? What was your role in its development?
Harty: Vision 2013 is a strategy initiative focused on increasing our consumer connection; growing market share in our core magazine and television business; growing non-advertising sources of revenues such as Integrated Marketing and Brand Licensing; and investing in new technologies such as mobile and e-tablets.  As a senior member of our leadership team the past six years, I have played a major role in formulating the strategy and then implementing it on the National Media Group level.
FOLIO: Recently, Hearst told FOLIO: that smartphone apps are less of a priority for them than tablets. What areas are Meredith focusing on for digital? What's paying off at this point? What can you afford to leave alone for now?

Harty: We are HUGE believers in mobile, and recently completed the purchase of The Hyperfactory, one of the world's leading mobile marketing agencies, whom we took a minority interest in a year ago.  In the last year, The Hyperfactory helped us launch mobile sites for the BHG, Parents and Fitness brands. We recently received a significant sponsorship commitment from a major food advertiser for the BHG site, as well as a similar commitment from a major beauty advertiser for the Fitness site.
Meanwhile, we've seen a real boost from The Hyperfactory on the b-to-b side as it pertains to Meredith Integrated Marketing.  In the past year, as the demand for mobile marketing solutions has rapidly increased, we've joined forces to offer leading companies and brands such as Kraft, Gerber and Acura cutting-edge mobile marketing solutions.
I don't think there is anything you can leave alone right now. We are always looking for ways to meet client needs, and we will expand our capabilities accordingly.

FOLIO: Will the National Media Group continue to see its business realigned and undergo cost containment initiatives? Or, do you think the group has reached a good place for growth moving forward?
Harty: The one thing I learned in this business is that you can never stand still, and change is a constant.  That said, Meredith is in a very solid position. We have motivated, talented and creative people.  Our brands are unparalleled when it comes to reaching mainstream American women—who make most of the purchasing decisions in this country.  We have a diverse set of media assets.  We have a strong balance sheet that gives us the flexibility to make strategic acquisitions should they arise. I couldn't think of a better place to be right now, and I'm very excited and optimistic about the future.
Meet the Author
---