More Than Half of Adweek's Hot List Had Declining Ad Pages in '08

Economist tops list.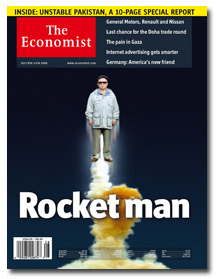 The 2009 Adweek "Hot List"—recognizing 10 "consumer magazines with a recent track record of standout advertising revenue and page performance"— is out.
The "Hot List," along with Ad Age's A-List and the National Magazine Awards (and FOLIO:'s Eddies) represent the highest honors a consumer magazine can get in any given year.
The Economist, a bit of an anomaly in the bludgeoned newsweekly category, tops this year's List, with gains in ad pages (4.4 percent) and circulation (9.2 percent).
Interestingly, though, just three other magazines (Elle, Women's Health, Everyday with Rachael Ray) on the list turned in increases in ad pages in 2008. The rest—People (down 12 percent), Real Simple (-18.6 percent), Men's Health (-11.5), Family Circle (-13.7), Vogue (-9.7) and New York (-6.3 percent)—all saw declines.
Even in magazine awards season, it seems, there are shadows before light.
Meet the Author
---