Will There Be More Blood at Nielsen?

Staffers worry the axe will fall again.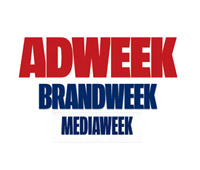 As FOLIO: reported
earlier today, Nielsen Business Media announced a reorganization
combining the editorial functions at Adweek, Brandweek and Mediaweek
magazines. As a result, 19 positions were eliminated company-wide,
including at sister publication Editor & Publisher.
The
reorganization, a spokesperson says, is part of the company's "ongoing
efforts to streamline our business." So, are more layoffs coming?
Staffers are worried that
since the widely rumored sale of Nielsen's magazine division hasn't materialized,
more consolidation and cuts could be on the way. One rumored option,
according to an employee who wished to remain anonymous, is that
Nielsen would cut Brandweek's and Mediaweek's frequencies to 39 issues
per year, similar to what happened at Adweek earlier this year. Or, Nielsen could "kill one of those titles and then roll the other into Adweek," resulting in more cuts.
No
doubt, operating a major magazine business in this economic climate is
not for the faint of heart. So, while combining the editorial functions
at these three magazines makes sense, it's clear that morale there
isn't at an all-time high.
Check FOLIOmag.com for updates.
Meet the Author
---