Monetizing Social Media: Can Facebook Deliver?

Forbes.com CEO: Social sites run risk of becoming 'this generation's e-mail.'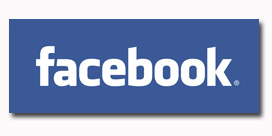 Just as video was in 2007, social media is the "killer app" for magazine publishers in 2008 and teaming with an existing network offers a huge audience without much cost or effort. Seventeen runs a tremendously successful video program on MySpace called Freshman 15 that features 15 young women sharing videos of their experiences during their first year in college. Since its launch, the program has received more than 1.3 million page views, 15,576 friends and 236,232 blog views.
But to date, most publisher partnerships with Facebook or MySpace are more about branding than revenue. That's not necessarily a bad thing, especially considering how cheap it is to leverage a partnership. But at some point, publishers need to see the dollars.
FOLIO: hosted a roundtable this week called "Creating an Innovative Community" featuring some of the leaders in social networking on the publishing side, from CondeNet to Budget Travel to Playboy to Internet Evolution and Institutional Investor. The roundtable, which will be featured as the cover story for FOLIO:'s September issue, touched on the changing role of publishers with social media, rules for networks and how to monetize them.
One participant, Forbes.com president and CEO Jim Spanfeller, cautioned against relying too much on the established networks. "As publishers we've got to be careful tying our overall community efforts onto the coattails of MySpace, Facebook or LinkedIn. They're doing a lot of work on how to monetize their pages but right now, a 10-cent CPM might be excessive. There is a real danger with them becoming this generation's e-mail. There is all this e-mail inventory on the portals and they can't monetize it at all."
Meet the Author
---