Mike Domke

founder and president | Milo Media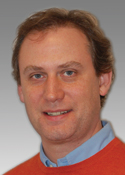 For Mike Domke, president and founder of b-to-b publisher Milo Media—which serves the construction, industrial, power, lifting and utility markets—2008 was a year that saw the company generate 37 percent more revenue than in 2007.
"Our growth had a lot to do with new publications we launched and new projects we were awarded," Domke says. Last year, Milo launched two magazines: Green Construction Purchasing and Construction Supply.
However, 2009 has Domke looking away from traditional revenue to online to provide advertisers with more measurable results. "We believe that some of our titles are well-suited for a transition to online-only," Domke says, "and we are in the final stages of developing a new online platform for content and advertising to work together. This will allow advertisers to have full control of their ad message and daily, weekly or monthly accountability in terms of gauging the effectiveness."
Domke says the platform is being built in tandem with the creation of a custom content management system and says the project will cost between $30,000 and $50,000. The platform will beta launch with editorial content from Fuel Cell and feature ads from the magazine that are ½-page or larger— initially at no cost to the advertiser.
"The difference here is that we're not trying to replicate the 'print version' online like a flipbook-style online publication but to create a new platform to bring content and advertising together in a way that benefits both readers and advertisers," Domke says. "We won't need $50,000 to $100,000 issues to break even. We believe we can be profitable at $10,000 per issue depending on the frequency of the content and grow from there."
But Milo isn't ruling out print altogether. The company is publishing three association directories this year which enables cross-selling at a discount into additional publications. "That will be a catalyst for current and future growth," says Domke.
Where They Will Grow: Expanding cross-selling opportunities at directory publications and building a custom online platform to explore shift to online-only for certain publications.
Where They Will Save: Reducing print and postage expenses with online transition.
 
Quote: "We believe we'll be able to enter a market and be profitable at $10,000 per issue depending on frequency of the content and grow from there."
MAIN PAGE
Todd Matherne CEO | Renaissance Publishing
Toyin Awesu publisher and editor-in-chief | AvenueReport.com
Cameron Brown president | King Fish Media
Deborah Esayian co-president | Emmis Interactive
Efrem "Skip" Zimbalist CEO | Active Interest Media
Justin Smith president | The Atlantic
Steven Kotok general manager | The Week
Len Burnett co-founder, co-CEO | Uptown
Risa Crandall VP | Scholastic Parents Media
Janet Libert editor and publisher | Executive Travel SkyGuide
Jim Prevor CEO | Phoenix Media Network
Kent Brownridge general manager | OK!
Samir Arora CEO | Glam Media
John Sateja EVP | Consumer's Union
Jim Vick staff director/publisher | IEEE Spectrum
Pete May president | Greener World Media
Barb Newton president | Sunset Publishing
Paul Mackler | CEO | HMP Communications Holdings
Harry Sachinis | president | McGraw-Hill Business Information
Meet the Author
---