Michael Jackson's Death Spurs 'Biggest Newsstand Push' Since Election

Publishers tap into frenzy following King of Pop's passing.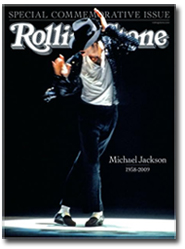 Magazines continue to tap into the frenzy surrounding the death of music superstar Michael Jackson.
A little more than two weeks after the King of Pop's death, Rolling Stone has produced a special 96-page issue [pictured right] commemorating Jackson's life and career. The issue—which has a 700,000 print run, up from the magazine's usual 450,000—hit newsstands today.
In the hours following Jackson's death, a slew of news, music and celebrity magazines rushed to publish commemorative issues—or, at least, feature Jackson as the cover story. "While I don't think you'll see sales for any one title like People achieved with issues after the death of Princess Diana and JFK Jr., the cumulative sales for the celebrity titles and the Time special will probably be as large if not larger than the newsstand results following the presidential election," John Harrington, publisher of The New Single Copy, told FOLIO:.  "Many will have virtual sell-outs, better than 75 percent."
American Media Inc.'s UK-based Globe magazine staff, for example, churned out a 100-page, one-off commemorative issue in less than 48 hours. An AMI spokesperson said the special issue had a print run of about 1 million. So far, about 600,000 issues have sold off newsstands.
While some publishers have declined to comment, others said they've seen similar success off the newsstand. Bauer's In Touch (800,000 rate base) and Life & Style (400,000 rate base) sold an estimated 1 million copies and 600,000 copies respectively. (Note, neither was a commemorative issue, but featured Jackson on the cover).
OK! sold more than 700,000 copies of its controversial Jackson issue last week, one source told FOLIO:. The issue featured a photo of Jackson lying on a hospital stretcher, possibly already deceased. When contacted by FOLIO:, an OK! Spokesperson declined to confirm the number citing a company policy against commenting on newsstand sales.
Hip Hop Weekly published a commemorative issue with a 250,000 print run. According to co-founder David Mays, the company expects to sell "almost all of them."
Online, Time.com told FOLIO: it saw average daily page views jump 44 percent during the week following Jackson's death.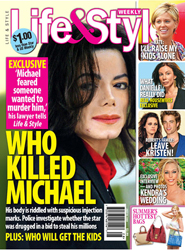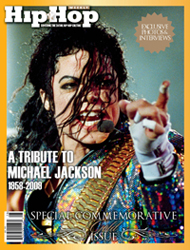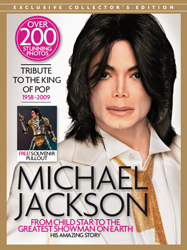 Meet the Author
---