Michael Duckworth

CEO, Source Interlink Cos.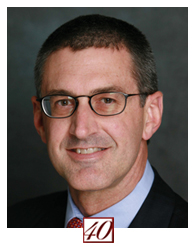 Source Interlink Cos. made headlines last year when it acquired Primedia's Enthusiast Media Group for $1.2 billion. Backed by billionaire Ron Burkle, and led by CEO Michael R. Duckworth, the Bonita Springs, Florida-based company was able to significantly outbid a bevy of bidders for the 70-title, 90-Web site portfolio. The deal raised eyebrows because only two years prior to the May 2007 Primedia buy, Source Interlink became a major player in the magazine distribution market by acquiring Chas. Levy Circulating Co. for $30 million.
While it may seem like an unfair advantage for a magazine distributor to become a publisher, Duckworth sees it as a way to better serve its customers-retailers, other publishers and ultimately, consumers. "The name of the game in print today is efficiency—in circulation and in advertising," he says. "By having a perspective that includes both points of view we are better positioned to improve efficiency." Duckworth says that its media division, now called Source Interlink Media (SIM), operates at arm's length from its distribution businesses.
SIM plans to acquire more titles and take advantage of continued consolidation in the publishing industry, Duckworth says.
One of the firm's primary objectives is to build out its digital platform, which was one of the aspects that made the Primedia titles so attractive. "SIM is well ahead of the curve in the migration to a digital platform, which is key to our strategy to remain 'media neutral'," Duckworth says. Now publisher and owner of Motor Trend, SIM is actively looking for other automotive brands to acquire.
"Our core business has done well, our digital platform is well ahead of our expectations, and our licensing and events businesses continue to expand," Duckworth says. "The brands we acquired remain among the strongest in the industry.
VITAL STATS: Source Interlink serves about 110,000 retail store locations throughout North America. The company has an annual "run rate" revenue in excess of $2 billion.
Meet the Author
---