Metropolitan Media Staffers Denied Back Pay, Vacation Wages Following Acquisition

Polaroid owner says reimbursement "not something that we were able to do."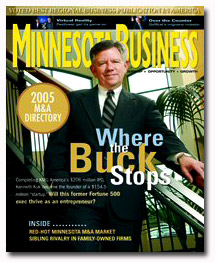 Petters Group Wordwide, the Minnesota-based private equity group that acquired regional publisher Metropolitan Media Group last week, has declined to reimburse the employees their back pay or vacation wages.
"Under the business plan that we are working on right now, [paying back pay and vacation] was just not something that we were able to do with this acquisition," a Petters Group spokesperson told the Minneapolis Star Tribune. It was not immediately clear if the Petters Group would offer some other type of compensation.
The spokesperson did not immediately return a request for comment.
The acquisition, finalized last Thursday, came the same day Metropolitan Media ceased operations due to "financial commitments," the spokesperson said. The Petters Group, which owns Polaroid and has a large stake in a regional airline, had been a minority investor in Metropolitan Media. As part of the deal, Metropolitan Media will be called the Community Media Group.
The spokesperson told FOLIO: that Petters Group executives will "begin an evaluation process" and hope to determine which, if any of the magazines they will need to shutter.
Forty of Metropolitan's 50 full-time staffers were offered to stay on under the new ownership. Metropolitan publishes MinnesotaBusiness as well as regional lifestyle titles like Bloomington, Edina and Lake Minnetonka.
Meet the Author
---