Meredith Strikes Video Partnership with Interactivation

Deal includes distribution, revenue share.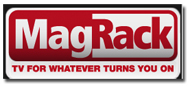 Meredith Corp. announced it is teaming up with Interactivation, a video-on-demand provider in a strategic partnership that will deliver Meredith video content to more than 25 million homes. The partners will share advertising and sponsorship revenue.
Meredith will also sell ads and sponsorships for Interactivation's Mag Rack video-on-demand network under a similar revenue sharing agreement.
"This partnership presents a unique content and revenue-sharing arrangement in the video-on-demand space," said Meredith president and CEO Steve Lacy in a statement. "We possess tremendous video content creation capabilities across our multiple national and local brands. Interactivation's Mag Rack network has an impressive national footprint across the major cable and satellite television operators. That's a powerful combination that will be attractive to viewers and marketers alike."
Revenue for Meredith Video Solutions has doubled every year for the last three years and should do even better than that in 2009, according to executive vice president and general manager Kieran Clarke, who added that the group is profitable.
Meet the Author
---